Our structure with its highly qualified staff offers its polite and efficient hospitality for a stay of pleasure and culture in the city of sun and art, immersed in a quiet pedestrian area in the heart of the historic center of Naples.
The Colombo Hotel is located in an excellent position in the historic center, very close to Porta Nolana, being close to all the communication nodes of the center of Naples, a few steps from the central station, the Metro and the Circumvesuviana, 2 km airport, 1 km from the tourist and commercial port, and near the motorway exit towards Rome or Salerno. In a few minutes on foot you can reach the historic center of Naples, recently registered in the Unesco world heritage list, with its Decumani, its churches and its museums. This optimal position allows easy access to all the main attractions of the city, such as the Royal Palace or Corso Umberto, known as the Rettifilo, the most important commercial street in the city. The location is ideal for both the tourist and the businessman due to its location in relation to the main points of interest.
The hotel staff will be happy to give you the City-Map of Naples and all the information you need to enjoy your stay in the city and its surroundings.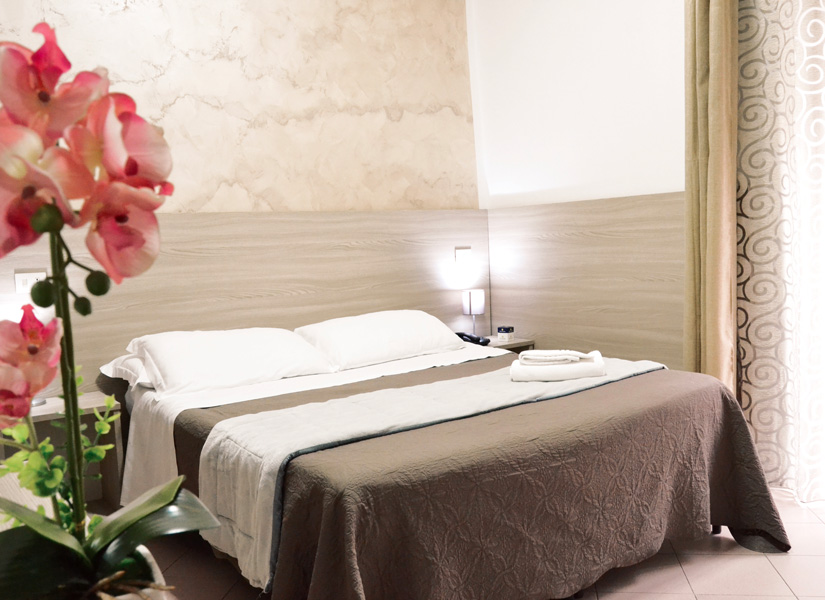 for booking within 48 hours of check-in. Special offer -10% discount on all room types. A fabulous stay awaits you in our hotel, with the "Non-Refundable" rate you will enjoy…
Non-refundable offer for rooms with balcony. Special offer with -15% discount in rooms with balcony. A fabulous stay awaits you in our hotel, with the "Non-Refundable" rate you will enjoy…
Guests can use the following services:
Airport shuttle for a fee
Availability of family rooms